Gorgeous Looking, Medical Grade Women's Wigs
Here at Styl-Rama Hair Loss Center we use the highest quality wigs available to women today. For women suffering from hair loss, maintaining a dignified, professional look is important. Our wigs allow women to hide their hair loss and continue to live a normal life while undergoing medical treatment.
Fashionable Medical Wigs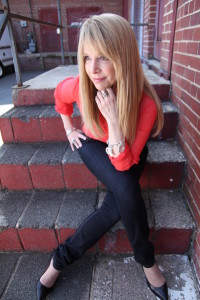 Unfortunately, not all wigs are created equal. Some wigs are produced in mass quantities and use low quality materials in order to simply saturate the market. And let's face it; it's pretty easy to spot a bad wig. Like the toupee, wigs often get a bad rap.
At Styl-Rama we believe in offering the highest quality in wigs. Our Reallusions and chemotherapy wigs are hand tied using 100% human hair. Each wig is customizable and carefully fitted to your look and style. We understand that our medical quality wigs are a better fit and easier to customize when they are designed with a smaller base. Your own personal preferences and needs determine the style and design of your wig. Our wigs will leave you looking and feeling naturally beautiful.
Wigs Made From Real Human Hair

We feel it is extremely important to use 100% human or European hair in order to obtain the highest quality and most realistic look. If your medical condition is causing hair loss haven't you been through enough? You are entitled to keeping that beautiful natural look you've always desired. At Styl-Rama we offer lightweight, manageable, medical grade wigs that look and feel real.
The biggest advantage to using 100% human hair wigs is the ability to style them just like your own hair. At Styl-Rama we use European or "virgin" hair. This type of hair is virtually untouched hair, meaning it's always been in a natural state and has never been chemically processed. For obvious reasons it's the most natural looking hair available. Because Reallusions wigs use natural hair they allow you the freedom to cut, blow dry, or style them anyway you desire
Wigs Made From Synthetic Hair
There will always be a need for synthetic hair wigs. For some clients it's necessary to use synthetic hair, but make no mistake, we use the best quality hair available. The type of synthetic hair we use cannot be found in stores. Special care is used to create our wigs or hair prosthesis'.
Wigs That Require Styling 
High quality wigs do require styling. This will ensure that your wig looks the most natural. At Styl-Rama we are proud of our professional and experienced wig stylists and their abilities to make women suffering from hair loss look and feel beautiful.
Cancer Patient Wigs
It is a well-known fact that hair loss is often a side effect of cancer treatment. Dealing with a serious illness like cancer is tough enough to cope with, and hair loss just adds to the fear and stress. Our hair loss specialists want to relieve your stress by helping you choose the wig that suits your needs. Our caring expertise will ease all of your hair loss concerns and allow you to focus on healing as well as give you the confidence to face the world again.