DHT Sensor: Men's Preventative Program and Hair Loss Treatment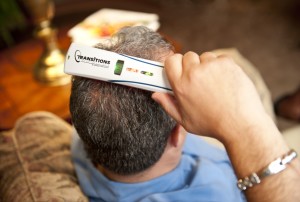 dhtSensor hair products are simple to use and have been thoroughly and repeatedly tested within clinical studies. The purpose of the dhtSensor program is to get excessive hair loss under control while revitalizing and improving the health of your scalp. Ultimately, this will stimulate new hair to grow and improve the look of thinning hair. It has been proven that 80% of the men who were newly introduced to dhtSensor grew hair at a more enhanced rate. Also, there was a noticeable improvement in hair thickness, and 40% of the men grew new follicles.
Credible University Tests DhtSensor
The Dermatology Department of a credible California University conducted controlled studies that focused on how the skin absorbed the dhtSensor. It's unique micro-emulsion delivery system produced over 3,000 micrograms of the Enzyme Complex our scalp and hair follicles need per day.
Who Will Benefit From dhtSensor?
If you are experiencing the early stages of thinning hair, you will benefit from the dhtSensor program.
Does dhtSensor Keep Hair Loss From Happening?
Anyone who uses dhtSensor should anticipate the significant slowing down of his hair loss. Some men experience hair loss prevention. As mentioned earlier, 40% of those who participate will increase his chance of new hair growth. When paired with Laser Hair Loss Treatment, these chances increase greatly. The dhtSensor program is a win win because it is healthy for your hair and keeps hair loss under control. If you suffer from thinning hair we encourage you to speak with one of our hair loss specialists about the dhtSensor program.